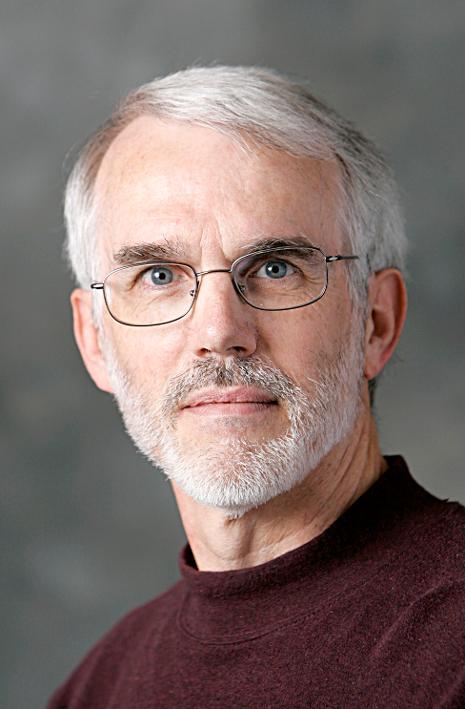 About the Author
Kenneth Bozeman, Professor of Music, tenor, holds performance degrees from Baylor University and the University of Arizona, and subsequently studied at the State Conservatory of Music in Munich on a Rotary fellowship. He is chair of the voice department at Lawrence University, where he has received two awards for excellence in teaching. He was awarded the Van Lawrence Fellowship by the Voice Foundation in 1994 for his interest in voice science and pedagogy and is the chair of the editorial board of the NATS Journal of Singing. His former students have sung with Houston Grand, Boston Lyric, Opera Colorado, Washington, Wolf Trap, Seattle, Deutsche Oper Berlin, San Francisco, New York City Opera, the Metropolitan, and Santa Fe Opera.
http://faculty.lawrence.edu/bozemank/
About Practical Vocal Acoustics
Voice teachers have been addressing vocal acoustics in some manner for as long as there has been voice instruction. Given the history of excellence in singing, singers, and teachers, the historic empirical approach clearly has had success. However, our scientific knowledge about and understanding of vocal acoustics has grown exponentially in the last sixty to eighty years, and will certainly continue to be refined by the growing number of ongoing collaborations between voice scientists and voice teachers interested in voice science. With sophisticated yet inexpensive sound analysis technology now widely available, more voice teachers are curious
about its potential value for the studio, and are seeing the need to understand and be well-informed about the acoustics of vocal registration at the very least, as a means to more efficient pedagogy, but also as an essential element of voice pedagogy courses.
Practical Vocal Acoustics represents an attempt to distill from the science of vocal acoustics those factors that are essential for teachers at the beginning of the twenty-first century to understand, that are most likely to be productive for improving our pedagogic efficiency, and to present them in language that is generally accessible. It also aspires to contribute to more productive, mutually respectful and beneficial conversation between the pedagogic and scientific communities.
About Kinesthetic Voice pedagogy

Since the publication of Practical Vocal Acoustics: Pedagogic Applications for Teachers and Singers, interest has continued to grow in acoustic pedagogy and its application. In particular, teachers want to know how to translate refined acoustic understanding into the more subjective, kinesthetic guidance needed in the studio. Kinesthetic Voice Pedagogy: Motivating Acoustic Efficiency is in response to that interest. It draws with permission on two articles that were published in the interim, one in the Journal of Singing and the second in the NYSTA e-publication VOICEPrints (appearing as chapters 2 & 3).
Earlier writers in voice pedagogy often based their vocal advice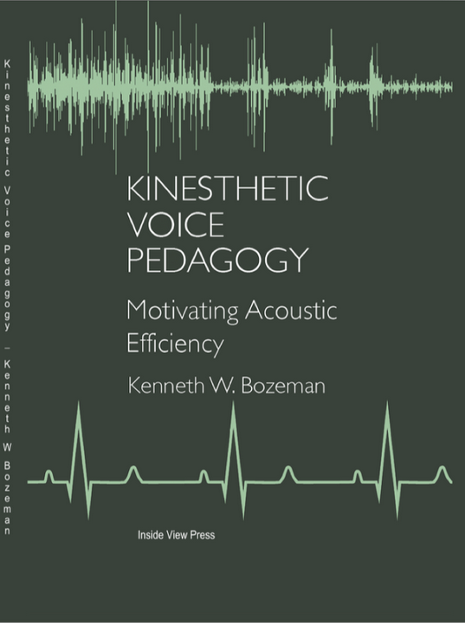 on traditions handed down, filtered through their own personal "clinical" experience in the studio. In a field dependent upon creative motivation of physical response, identifying reliable, repeatable strategies across singer populations is challenging, even if what constitutes good singing were clearly agreed upon. The more recent reliance on the scientific method to sort fact from fiction has seemed to some to neglect the art and psychology of the motor learning task. Some earlier, descriptively framed strategies were neglected or even rejected, perhaps prematurely, in favor of implications from emerging science or of changing pedagogic views.
This text draws on three foundational sources: time tested historic pedagogy (especially the Italian school); innate human behaviors relevant to phonation (the impulse to communicate, the yell and whoop, etc., all strong, pre-programmed responses that must either be recruited or effectively countered in the training of singing); and acoustic realities identified by voice science. It focuses on kinesthetic strategies for realizing acoustic efficiencies. Improved understanding of vocal acoustics, especially of acoustic registration, can transform problem-solving effectiveness in the studio as much or more than any other single area. To be sure, acoustic pedagogy must be coordinated with and in most cases preceded by effective instruction about breath management

and laryngeal registration, and is best motivated by means of genuine expressive, affective stimuli. A significant further refinement in our understanding of vowel perception and vowel modification—with valuable insight into application— has been contributed by Ian Howell, head of vocal pedagogy at the New England Conservatory of Music. The author's understanding, adaptation, and incorporation of this contribution is summarized in chapter four: Vowel Perception, Modification, and Motivation. Readers who have previously digested the information presented in Practical Vocal Acoustics: Pedagogic Applications for Teachers and Singers will be in the best position to understand the recommendations made in this text. Kinesthetic Voice Pedagogy: Motivating Acoustic Efficiencyy is therefore considered a sequel and companion piece to the former. While the applications and recommendations of this text venture beyond what is scientifically established, they are intended to be grounded in a fact-based pedagogy, whose objectives have been established and affirmed by convergences of the three foundations cited above.